2021 Printer Technology Trends
Views: 276 Author: Site Editor Publish Time: 2021-05-18 Origin: Site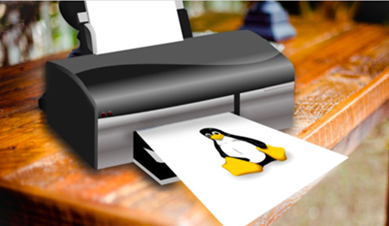 Printing technology refers to the entire process of printing and copying visual information, including pre-press, printing, post-press processing and sending. That is, the method of copying text and images in batches through plate making, printing, and post-press processing. It has a long history of development, today we will introduce 2021 printer technology trends.
PRINTER SECURITY
This trend may not require so many magic mirrors. From polling stations to e-commerce sites, all spaces today are concerned about network security. A hacking and a lot of valuable data are in the hands of the "evil queens" or lost. Printers and printing networks are no exception. When it comes to unauthorized access, 44% of corporate network connection printers are not secure. In addition to corporate network vulnerabilities, it is not surprising that 90% of organizations suffered security breaches due to hardcopy documents last year.
PRINTING ON THE GO OR MOBILE PRINTING
As the world of smartphones and tablets shrinks further, any mobile device becomes more and more popular and relevant. This includes linking applications and software to mobile printing kiosks or printing areas. College students want to prepare their papers in time for class, and travelers like to print collateral at the airport when they go to important business meetings. As far as businesses are concerned, research shows that 83% of organizations are interested in adopting mobile printing. Both companies and consumers will seek brands that meet this demand in 2021 and the next decade.
MANAGED PRINT SERVICES
Between the mentioned security and mobile printing (and beyond), it is clear that printing technology is becoming very complex. To understand so many changes, not only a magic mirror is needed, but more. The printer ecosystem of a company that is supervised by a third party can simplify printing. Due to technical problems, the office has too little time to withstand more troubles. When you do need them, busy IT staff may not be able to get printer software updates. In addition, please consider that the printer repair cost may be three times the price of a new high quality printer. The cost of the printer is only lower than the cost of rent, salary and office facilities; two-thirds of the offices do not track their printing costs. The hosted printing service will handle all printer issues to experts. Moreover, effective hosted printing services can reduce corporate costs by 20% to 30%, and may improve the office's green footprint and document security. Ha ha! Hosted printing services are a trend and will remain an important reality. Statistics show that the managed printing service industry continues to grow, and it is expected to become a global $58 billion industry by 2025.
PRINTING SUSTAINABILITY
Like security, this trend is not surprising. As we have shown, printers and printer cartridges are the most serious environmental issues. Judging from the waste of large-capacity printer cartridges in the landfill and the amount of paper consumed by the company, the office does not look like the idyllic woods in the "Snow White" movie, but more like "Mad Max".
THE CONTINUED DEATH OF THE COPIER
We debated the myth of a paperless office. But, just like printing on the go or sustainable development, this does not mean that the office will be smarter when you do daily document printing. The photocopier, the aircraft that many people in our network call "aircraft carrier", is a pig in all possible ways: resources, energy, and time. As we further argued, if you have to print less than 10,000 sheets of paper per month and rarely need 11X17 documents, then it is recommended that you do not use a clumsy copier in the office (if you have twice the space of the Mad Max suit). Keep in mind that renting a copier may trap you into Byzantine contracts and hidden costs, which are useless in the age of agile companies and mobile solutions.
Do you want to master your printing industry in a responsible way in 2021? Please contact us for a free evaluation to determine the printing solution suitable for your brand.